Little Big Burger Opening in Austin, TX | Either / Or Getting Ready For New Location | Bamboo Sushi Takes Large Investment
---
Little Big Burger is opening its doors in Austin, Texas! This will be the first of three planned locations to land in Portland's unofficial sister city by 2021.  The same delicious menu will be offered at the Austin location, and the rumor is that they will continue the tradition and serve free burgers on opening day!
Did you know that LBB just opened its second location (out of six planned locations) in San Diego? Read more here!
Either / Or was featured earlier this month in PDX Eater along with a recent article from Portland Food and Drink about their new location on N Williams! Portland Food and Drink quotes, "There is something about Either / Or… that makes it one of our top coffee picks in Portland". 
Check out PF&D's full coffeehouse profile on Either/Or here!
The Sustainable Restaurant Group – parent company of Bamboo Sushi and Quickfish Poke Bar – has taken a multi-million dollar investment from Bain Capital Double Impact. This investment means that at least 10 more locations will open over the next two years, according to Bain.
Bamboo Sushi's Denver location has stopped using plastic straws, and has encouraged other businesses to do the same; all four Portland locations have ditched the straws as well!
Great job everyone!!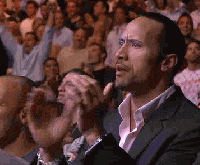 ---
SIGN UP FOR OUR NEWSLETTER!